Party Bus Rental Pricing & Charters with Busbank
Let BusBank get you the best pricing for a party bus rental or trolley rental anywhere in the United States. Get started with a search right now or contact us by phone today to get a free quote!
Featured Amenities of Party Buses
Over-head
Storage
Wifi Services
Air Ride
Comfort
Flat Screen TVs
Reclining Seats
Rent a Party Bus and Trolley Charters
Party bus rentals are rapidly gaining popularity as a top choice for mid-sized group transportation. Although smaller than a full-sized motorcoach, party buses offer efficiency, affordability, and comfort for medium-sized gatherings. When you need to transport a mid-sized group of guests, a party bus charter is the ideal solution for hassle-free and cozy travel without overspending on a larger vehicle. With BusBank's extensive fleet, you can enjoy additional savings thanks to our vast array of vehicle options, ranging from a standard party bus to a mid-sized coach and everything in between. Regardless of your group size, travel requirements, and desired amenities, we'll collaborate with you to find the perfect vehicle to meet your needs and budget!
Real Party Buses In Action
From corporate events to interstate group trips, a Busbank deluxe bus includes everything your team needs to stay comfortable and connected for the entire trip. Check your email, watch TV or lounge in luxurious leather seats – with a Busbank coach bus, you're as comfortable as you want to be. Whether you're skiing in Colorado or scuba diving in the Keys, a Busbank motor coach is the ideal mode of transportation for any group. Busbank operates the the highest quality motor coach fleet in the country. Motor coaches come in two different sizes, 36-passenger and 56 passenger. Both sizes come with loads of amenities and enough room for gear, luggage, cargo and anything else your group needs to have a great trip.
Party Bus
Party buses are stylish and versatile transportation options for group events, accommodating anywhere from 15 to 50 passengers. With features like plush seating, state-of-the-art sound systems, and mood lighting, they provide a memorable and enjoyable experience for weddings, corporate outings, and other celebrations.

Party Bus Price Rate
4-6 Hours (minimum):$1,150 – $1,400
10-12 Hours : Call for Pricing & Availability
Trolley Bus
Trolley's are a piece of specialty equipment and pricing varies greatly on them from place to place. Typically, trolley's are more expensive than other more common options such as a deluxe motor coach, mini coach, or a school bus. While we would love to offer trolley's to you anywhere in the country, not every city and town that we service has these available.

Trolley Bus Price Rate
Call for Pricing & Availability
Real Interiors. Real Exteriors.
No matter if it's a party bus, mini bus or motor coach, BusBank has a wide variety of charter bus options for your group charter needs.
Bus Service Examples with Party Buses
No matter if it's a school bus, mini bus or motor coach, BusBank has a wide variety of charter bus options for your group charter needs.
Wedding Shuttles in Party Buses
Safe, enjoyable, cost-effective, and stress-free, a BusBank party bus rental is the ideal transportation solution for wedding shuttles. A professional driver will collect your guests from designated locations and transport them to the wedding venue and reception, ensuring a smooth and delightful experience. With no need to worry about parking or navigation, everyone can focus on celebrating the newlyweds' special day.
Kids Party Bus
Transport children from one place to another can be a nightmare. Add in the complexities of throwing a kids party and you have one stressful party ahead of you. That is unless you reserve a kids party bus with BusBank.

A party bus makes it a kids party a day to remember. We stock each party bus with your kids favorite snacks, drinks, and music so the party can start the moment the bus arrives.
Corporate Outings
Safe, fun, affordable and convenient, a BusBank party bus rental is the best way to celebrate on a corporate outing. An accredited driver will pick your group up from the office and escort you to all of your favorite entertainment hotspots – with no need to designate a driver, everyone can celebrate the teams success.
Featured Party Bus Amenities
No matter if it's a school bus, mini bus or motor coach, BusBank has a wide variety of charter bus options for your group charter needs.
Each BusBank party bus is driven by an accredited driver and includes a long list of comfortable features, like:
Varying seating capacity from 12 to over 30 passengers
Climate Controlled
Leather Wrap seating
Bluetooth/Aux Input Docking Station
Restrooms (Select Markets)

Party buses are available in different sizes and with custom interiors, so no matter the size of your group or the type of party you want to have, BusBank has the perfect party bus for your celebration.
Bachelor & Bachelorette Parties – A BusBank party bus and bachelor/ette party go together like solo and cup. Party buses are outfitted with everything a bachelor/bachelorette party needs to celebrate, including:
Ice and Champagne Coolers
Fiber Optic Lighting
Designated drivers
Entertainment System
High Capacity
Storage Bays
Additional Head and Leg Room
Reclining Seats
with Footrests
Look to BusBank for a transportation solution to fit your budget.
When you factor in the cost of drinks, dinner, and tickets for everyone in a large group a night out can be downright expensive. Rideshares and cab rides can easily top $35 per ride and are nowhere near as reliable and safe as a BusBank Party Bus.
Remember, the more seats you fill, the less it costs per person, and the more value you get from your deluxe motor coach. Multiple bus options are available for groups exceeding 39 passengers.
How much does a party bus cost?
The national average price to rent a party bus is $1150-1400 for 4-6 hours. Party bus prices are also vary by location. Large cities, like New York, and Chicago have higher fees for insurance, licensing and tolls than a smaller town might.
A BusBank party bus rental starts at $1200 and is the most affordable way to transport large groups of party-goers between venues.
Party bus rental prices
Prices for party bus rentals vary according to the size of party bus, the day of your rental, and the length of time that you want to rent the bus.
The size of the vehicle and the amenities included with the party bus can also affect the overall price. 10-passenger party buses cost $100 per hour, where as a 14-passenger party bus may cost upwards of $125 per hour, and so on.
Time of year also greatly affects how much you'll pay for a party bus rental. New Year's Eve will be more expensive than a Wednesday afternoon in June. Excessive cleanup fees may also apply for messes and damages that fall in excess of what was laid out in the rental agreement.
How To Charter a Party Bus for Group Travel
Look to BusBank for a transportation solution to fit your budget.
Transporting large groups doesn't have to be a hassle. A deluxe bus rental provides the most value for group transportation. With seating for up to 39 passengers, you can shuttle large groups to and from the airport or cater to an entire wedding party without even breaking a sweat.
Let BusBank worry about getting you to the airport on time. A BuBank deluxe motor coach makes airport travel easy, seamless and stress free. We'll pick you up from your home or hotel and transport your group and all its luggage to and from the airport.
BusBank operates local services, nationwide
Spanning the country from Washington to Boston and New York to Los Angeles, a deluxe motor coach is the ultimate way to see the country. We service Canada also.
If you don't see your city here, don't worry. No matter where you are in the country, there is a BusBank party bus rental near you.
Customers Returns to Us for Peace of Mind
You can trust our dedicated team of bus transportation experts to listen to your needs and handle all aspects of planning and service.
Plan Transportation
With An Expert
You work with the BusBank team of charter service experts, with over 100 years of combined experience, who will recommend the best solution to meet your needs.
Count On Proactive
Trip Management
Our operations team manages your charter bus service from the moment you book it until the service is completed.
All along the way, we monitor progress and check the status of your service.
Enjoy The Highest
Quality Bus Service
Our vetted charter bus operators are carefully curated for their government safety requirements, insurance and performance.
Ready to Work With the Best?
Get started by completing a short overview of what your needs are and we will reach out immediately to get started crafting the perfect bus transportation service for you.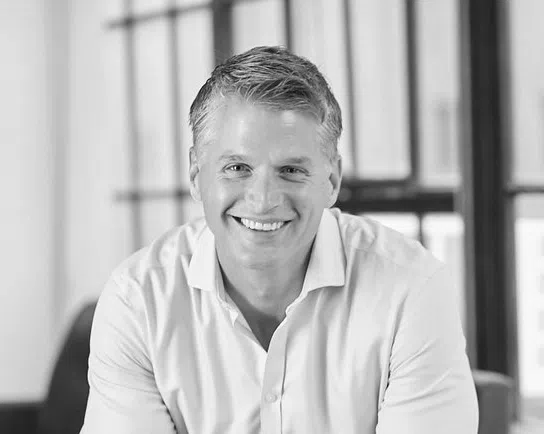 "We earn trust by following through on our commitments. We are committed to providing an excellent experience, and because we treat our customers, bus operators and our team members fairly."