After School Program Transportation Services
Whether you're a school administrator, a student or a parent responsible for organizing extracurricular events, you'll need a safe and dependable partner who can provide quality after school transportation services every single day. BusBank is dedicated to providing safe and efficient transportation for students. With our student charter bus services, you can ensure that your transportation needs are met with professionalism and convenience. BusBank is a nationwide charter service that makes chartering a bus as easy, worry-free and affordable as possible.
Years Of Bus
Service Excellence
4.8 Excellent out of 5.0
Industry's Highest Rating
Passengers
Safely Travelled
USA and Canada
Operator Coverage
The Easiest Way to Book Private Transportation for Students
As a leading provider of student transportation services, BusBank is committed to offering reliable and convenient after-school transportation services for students. Our dedicated team understands the importance of safe and efficient travel, especially for students involved in extracurricular activities. With our fleet of well-maintained buses and experienced drivers, we ensure a worry-free commute to your desired destination. Whether you need transportation for academic trips, club meetings, or after-school events, BusBank has you covered. Contact us today to learn more about our after-school transportation services and request a quote tailored to your specific needs.
Featured Charter Bus & Shuttle Services
Favorite After School Trips
When it comes to reliable after-school transportation services for elementary and high schools, BusBank is the top choice for efficient group travel. Our school bus service offers a convenient and hassle-free solution for shuttling groups to and from schools and around the community. Whether you have a small class or a large group of students, BusBank provides a diverse range of vehicles to accommodate everyone comfortably. From compact vans to spacious buses, we have the perfect options to suit your specific needs. Count on BusBank to make your student transportation experience seamless and enjoyable. Contact us today to learn more about our after-school transportation services for elementary and high schools and discover our favorite bus options for student travel.
After School Shuttle Bus Rental
Whether you're coordinating transportation for a school field trip or organizing an after-school event for K-12 students, BusBank is your trusted partner for reliable after-school transportation services. From ensuring a smooth journey to prioritizing the safety and comfort of all passengers, you can count on BusBank to get everyone to their destination securely and comfortably. Are you planning a sorority event on campus? BusBank can assist you in arranging efficient shuttle services for your Greek formal, date night, or any other occasion. Instead of relying on individual cars or taxis, choose to ride together on a BusBank bus charter and enjoy the peace of mind of a guaranteed safe ride home for all participants.
Contact BusBank today to learn more about our after-school transportation services for K-12 and discover how we can assist you in creating a seamless and enjoyable transportation experience.
School Event Charter Transportation Service
When you reserve your bus charter with BusBank, you get more than just a bus rental, you get a safe, comfortable experience that everyone can enjoy. Your bus is equipped with a variety of comfortable features and premium amenities like WiFi, power outlets, flat-screen TVs, DVD players, on-board restrooms, air conditioning, reclining seats, and more.
Featured Standard Student & After School Buses
Favorite Student Charter Vehicle Options
BusBank's fleet of buses and charter vehicles are safe, affordable, dependable and easily outfitted for any kind of college or campus travel. Whether you're a small group on a field trip or an entire fraternity on the way to your social, BusBank has every type of bus rental and vehicle charter service you could ever need.
If your group is flying long-distance, we also provide airport pickup for easy, private transportation to your hotel.
Motorcoach
Deluxe motorcoaches can accommodate up to 61 students and are the most popular large group transportation option for just about any travel experience. The interior cabins are spacious, comfortable, and outfitted with an array of amenities like restrooms, air conditioning, TVs, radio, and luggage space.
The faithful and reliable school bus is the ultimate bus rental for school events, field trips, and student outings. They're dependable, affordable, and large enough to safely accommodate up to 48 adults.
The spacious and comfortable mini-school bus can accommodate up to 34 passengers and come loaded with any amenity you need, including Wi-Fi. A mini bus is the perfect chart vehicle for class trips and shuttle bus service to and from school events.
Shuttle vans are cost-efficient, convenient and the easiest way to transport small groups of up to 14 students.
Sprinter vans include Wifi, power outlets, and TVs as well as individual leather seating for up to 16 students – perfect for small and medium-size groups in need of a little more cargo space.
After School Bus Rental FAQ
At BusBank, we're devoted to making your after-school transportation smooth, effortless, and enjoyable. We're on hand to address any of your inquiries and ensure that you are entirely at ease with your school bus service. Can't find what you're after? Reach out to us for more information.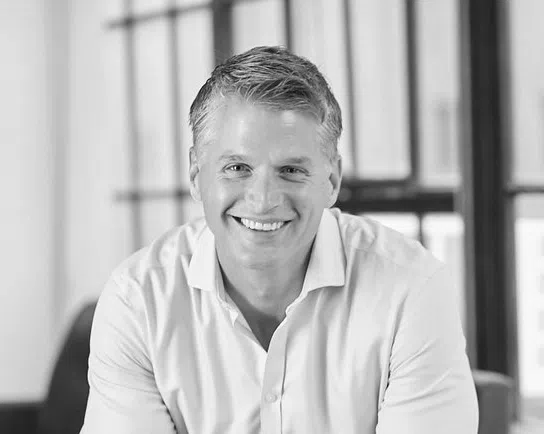 "We earned trust by following through on our commitments. We are committed to providing an excellent experience, and because we treat our customers, bus operators and our team members fairly."
Ready to Work With the Best?
 Enter your trip information into our easy price tool. We'll run the numbers and provide you with an accurate quote. Then we'll walk you through our easy step-by-step process. Then we'll monitor your reservation from start to finish to ensure you are entirely satisfied with every part of your student and College Greek Life Bus Rental or campus vehicle charter.