When it comes to planning a group trip, deciding on what transportation your group will rely on is one of the most important decisions you will make.
Years Of Bus
Service Excellence
4.8 Excellent out of 5.0
Industry's Highest Rating
Passengers
Safely Travelled
USA and Canada
Operator Coverage
The Easiest Way to Book Group Transportation
Booking a private bus for group travel offers numerous benefits that can enhance your overall travel experience, making it an attractive option for various occasions, such as corporate events, weddings, sporting events, family reunions, and more. A private bus allows your group to travel together, eliminating the need to coordinate multiple vehicles or navigate public transportation. You can set your own schedule and enjoy the freedom of customizing your route and stops. Private buses are designed with passenger comfort in mind, offering spacious seating, air conditioning, and onboard amenities such as Wi-Fi, power outlets, and entertainment options. These features enable your group to relax and enjoy the journey. By using a private bus, your group can avoid the hassle of finding parking spaces, waiting for public transportation, or navigating unfamiliar roads. This allows you to make the most of your time together and focus on your event or activities.
Charter Bus & Mini Bus Rental Packages
Perhaps the best advantage of choosing charter travel for your group transportation services is that everything is up to you! Charter services are fully customizable and are designed to fit not only your individual needs but also your budget. Whether you're looking to charter a passenger van, a school bus, a luxury motorcoach, or anything in between, with charter travel, you can customize everything about your group transportation. You pick the vehicle, the amenities, the schedule, the pick-up location – everything! So the best place to start when it comes to charter transportation is your needs! 
Corporate Customers Remember Great Service
Customers come to us because we're easy to work with, but they return to us because we solve their transportation problems and provide reliable, satisfying service.
Become One of Our Happy Customers
We're here to ensure that your corporate transportation goes off without a hitch and that you are entirely satisfied with every aspect of your booking – our drivers will provide the most professional transportation experience possible and accommodate any and all passenger needs and make you a happy customer!
Find The Perfect Vehicle for You
When you think of "charter transportation" the image of a traditional motorcoach probably springs to mind. While that is a popular option for group travel, it's only one of many vehicle types available to you for your next trip. From the party bus to the school bus, there is a wide range of options available to you to suit the occasion. Shuttle services, corporate events, school trips, sporting events, bachelorette parties, airport transfers, wedding transportation, and many more special events rely on group transportation that is reliable, efficient, and affordable.
Suitable for a wide range of activities from wedding parties to field trips and everything in between, our deluxe motor coaches are comfortable, efficient, and affordable. Motorcoaches are perfect for large groups with large seating capacities and plenty of storage space. These vehicles put space and comfort at the top of the list making them perfect for longer trips. Offering some of the best per-passenger value, perfect for even long-distance trips, and with options like TVs, WiFi, restrooms, and more, a private bus is a popular option to suit a variety of transportation needs. Other options of motor coaches like the executive motorcoach, which offers passengers a higher level of luxury, affording you even more options.
Perfect for groups that don't need the full seating capacity of a motorcoach or for groups that are traveling shorter distances, minibus charter can help you save big! You still have access to features like WiFi, comfortable seating, plenty of storage, TVs, and more, but in a more efficient package for medium-sized groups. Bridal parties, corporate VIPs, or any group that wants to ride in luxury can opt for the luxury minibus option. Larger groups can still get many of the cost-saving advantages of a minibus with much of the capacity of a standard motorcoach by chartering a mid-size coach bus.
Passenger Van Charter
Whether you're in need of a corporate/airport shuttle, wedding shuttle, or simply looking to arrange transportation for a smaller group, the passenger van is another popular and efficient option. Used for everything from small field trips, to corporate transportation, to shuttle bus rental, the passenger van offers tremendous value. Our luxury sprinter vans offer a higher level of comfort and luxury for corporate VIPs, bridal parties, corporate meetings, or anyone who wants to enjoy plush leather interiors, comfortable reclining seats, and more!
School Bus
The faithful and venerable school bus is the ultimate bus rental for school events, field trips and classroom outings. They're reliable, affordable and large enough to safely accommodate up to 66 children or 48 adults.
Charter Bus FAQs for Group Transportation
Unlike a car rental, chartering a vehicle means you don't have to worry about driving. BusBank sources drivers from a network of fully licensed and insured professional drivers, making your group travel experience hassle-free from pick-up to drop-off. No more worrying about whose turn it is to drive or outrageous insurance fees. Our drivers are professional, qualified, and friendly!
Chartering a vehicle is one of the most cost-effective methods of group transportation. The per-passenger cost is typically much lower than other common methods of travel. To get a general idea of what your costs may be, check out our handy pricing guide. If you want a more accurate estimate of the cost of your bus charter services, don't forget, you can always call us for a free quote, or get an estimate online!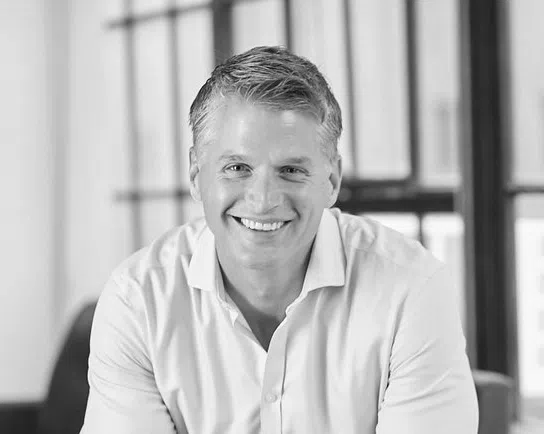 "We earn trust by following through on our commitments. We are committed to providing an excellent experience, and because we treat our customers, bus operators, and our team members fairly."
Ready to Work With the Best?
From the instant you book your group transportation, a BusBank specialists will monitor your reservation for new ways to accommodate your group and improve your trip.