Summer Camp Transportation & Charter Buses
Summer camp transportation made easy with BusBank! Our buses can fit all types of camp travel like one way trips for pickup and drop off to day trips to fun destinations. We put quality trips first, ensuring an unforgettable experience. Equipped with seatbelts, TV monitors, and a PA system, our buses provide comfort and entertainment on the go. With reliable drivers and impeccable records, your safety is our top concern. Our organized staff is always ready to meet your travel requirements with a smile. Let BusBank take your summer camp journey to new heights!
Years Of Bus
Service Excellence
4.8 Excellent out of 5.0
Industry's Highest Rating
Passengers
Safely Travelled
USA and Canada
Operator Coverage
The Easiest Way to Book Summer Camp Transportation and Shuttles
A popular choice among parents and camp organizers, renting a bus or van offers convenience, comfort, and peace of mind. From cost and capacity to pick-up points and journey times, we'll work with you to address every detail and make sure our service fits your needs perfectly. Whether you're looking at transportation for day camps, overnight camps, or more specialized hobby or religious camps, BusBank has you covered.
Move a crowd of kids with ease during summer camp using the perfect bus types. School buses: safe, spacious, and regulated. Coach buses: comfort and amenities for longer trips. Double-decker buses: excitement and a panoramic view. Mini buses: flexibility and maneuverability for small groups. Choose wisely for smooth and enjoyable transportation, ensuring a hassle-free journey for countless campers.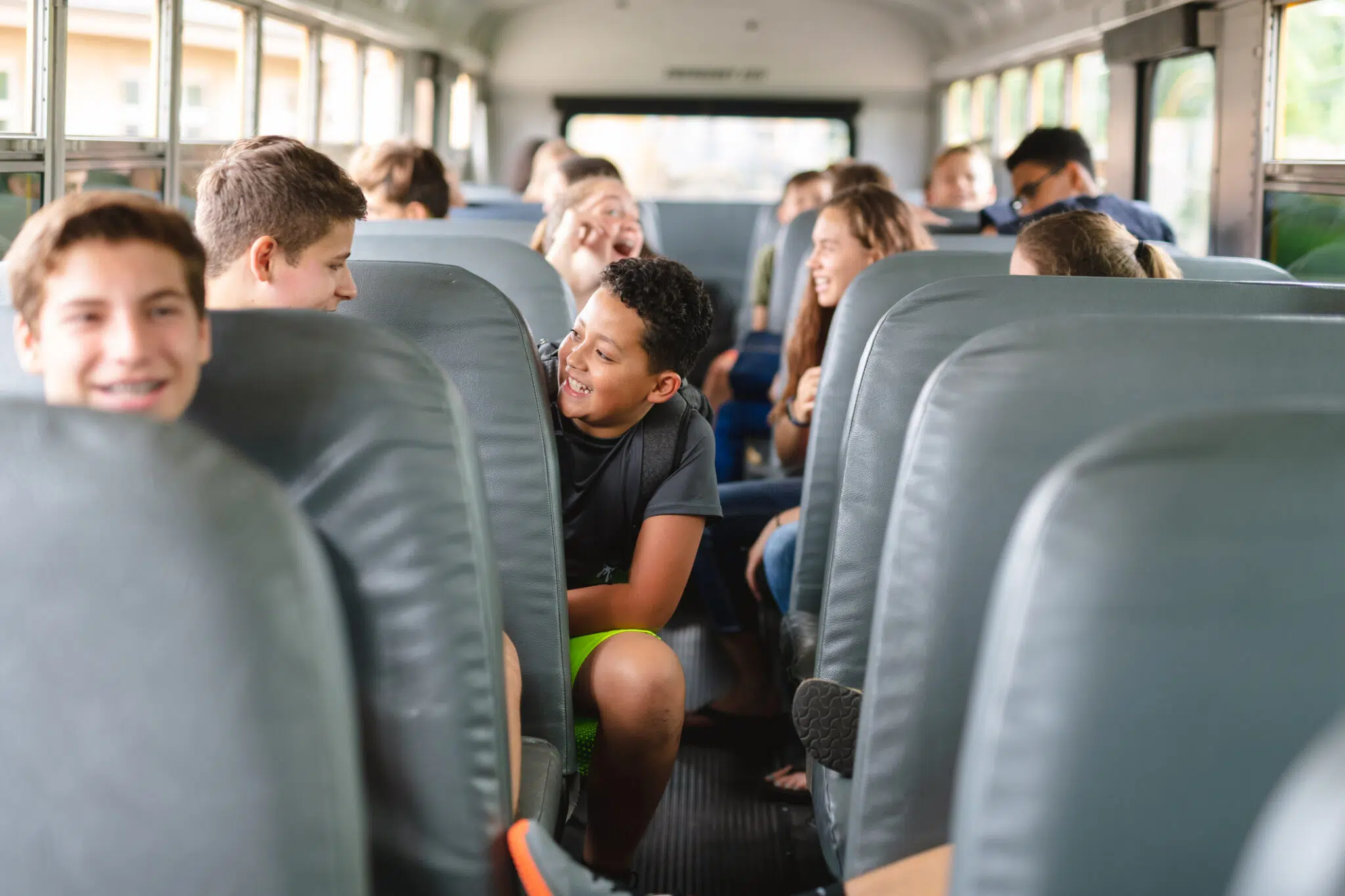 Choosing the Right Transportation for Your Camp
Hiring BusBank as your bus transportation provider is incredibly easy. Simply reach out to us with your requirements, and our dedicated team will guide you through the process effortlessly. We'll work closely with you to understand your specific needs, ensuring a tailored transportation solution. With our extensive network of charter buses and experienced drivers, we'll handle all the logistics, allowing you to focus on other aspects of your event or trip. Count on BusBank for seamless coordination, exceptional customer service, and a stress-free experience from start to finish.
Contact Us for A Summer Camp Bus Rental Quote​
From shuttling campaign staff around town in one of our mini buses to extended cross-country campaigns on an Executive luxury coach, BusBank is the best choice for political campaign bus rentals and campaign charters. The instant you book your political campaign bus rental with BusBank our corporate travel specialists will begin monitoring your reservation for the best ways to improve your charter, include more campaign stops and accommodate your group and all of their equipment.
No matter the complexity of your political campaign travel requirements our highly trained and professional staff are poised to ensure your charter is seamless from start to finish. Contact us today to learn more about our political event transportation services, as well as on-site staffing, political based bus wraps and logistical support.
Charter Buses for Summer Camp Transportation
Experience the advantages of reserving a summer camp transportation rental from BusBank. With our exceptional service and top-notch charter buses, our rentals are designed to create a memorable camp experience.
Whether you need a spacious coach bus for transporting campers or a reliable sprinter van for off-site excursions, BusBank offers the perfect rental options for your summer camp transportation needs. No matter the size of your camp, we have an abundance of motor coaches to accommodate your entire group. If you're working with a smaller budget, worry not! We offer a wide selection of affordable rental options, including school buses, coach buses, sprinter vans, and SUVs. Choose BusBank for your summer camp transportation and enjoy a smooth, reliable, and budget-friendly journey that will leave campers excited for every adventure.
A coach bus is the preferred choice for summer camp transportation, providing an efficient and comfortable solution for groups of up to 56 campers. Our coach bus rentals offer everything needed to keep campers connected and at ease, with amenities like WiFi, power outlets, and auxiliary hookups.
School Bus
The faithful and venerable school bus is the ultimate bus rental for school events, field trips and classroom outings. They're reliable, affordable and large enough to safely accommodate up to 66 children or 48 adults.
Minibuses
For convenient summer camp transportation, look no further than our mini bus charters. Whether you need to shuttle staff members between cities or transport campers to exciting destinations, our mini buses are the perfect choice. Equipped with amenities like wifi, power outlets, and ample seating for up to 14 passengers, these charters ensure a comfortable and connected journey. Enjoy the flexibility and convenience of mini bus transportation for your summer camp, providing a seamless experience for all involved.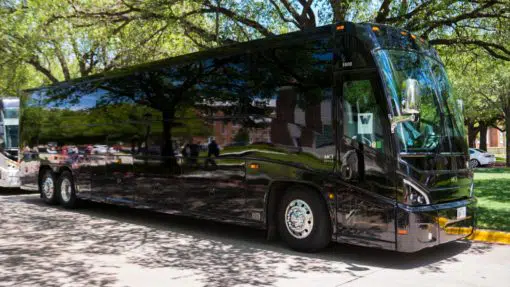 Experience the ultimate in luxury for your summer camp transportation with our executive charter coaches. Designed to accommodate 39 passengers, these coaches are perfect for your camp's special occasions. Step inside and indulge in plush leather interiors, complete with amenities like restrooms and power outlets. With ample storage space, you can be assured that all your camp essentials will travel securely with you. Choose our executive luxury coaches and elevate your summer camp journey with comfort, style, and convenience that will leave a lasting impression.
Sprinter Van
An exceptional choice for summer camp transportation, our vehicles provide an excellent alternative to sedans. With amenities like WiFi, power outlets, and TVs, along with comfortable leather seating for up to 16 passengers, they are perfect for small and medium-sized groups who require extra cargo space. Whether you're transporting campers or staff, these vehicles offer a luxurious and convenient travel experience, ensuring a smooth and enjoyable journey to your destination. Trust our fleet to enhance your summer camp adventure with comfort, entertainment, and ample space for all your needs.
Ready to Work With the Best?
Get started by completing a short overview of what your needs are and we will reach out immediately to get started crafting the perfect bus transportation service for you.
Summer Camp Considerations
At BusBank, your child's safety is our priority. We maintain high safety standards, from our driver training programs to our stringent vehicle maintenance protocols. Our buses and vans feature safety essentials like seat belts, first-aid kits, and emergency exits, and our bus counselors are there to ensure a safe journey for each camper. Additionally, we're committed to clear communication regarding our bus routes and adherence to traffic rules.
While safety is paramount, we understand that cost is a significant factor for summer camp operators. We offer competitive pricing, and our costs vary based on factors like vehicle type, distance, and duration of the rental. We're transparent about our pricing and any additional costs, such as for extra services or features. Plus, we're always ready to discuss cost-saving strategies with you, from early booking discounts to special rates for larger groups.
With millions of miles and thousands of charters under our belt, we know a thing or two about charter transportation. You can be assured that everything we do is designed to maximize the fun, convenience and cost efficiency of your trip.
From the luxurious to the economical, we offer a variety of charter bus types and services to ensure you pay the lowest charter bus prices for the highest level of customer satisfaction. Our nationwide network of verified and reviewed charter bus operators are timely, reliable, and committed to offering premium service.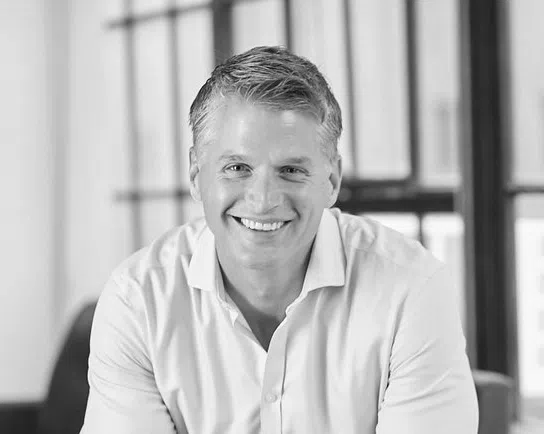 "We earn trust by following through on our commitments. We are committed to providing an excellent experience, and because we treat our customers, bus operators, and our team members fairly."